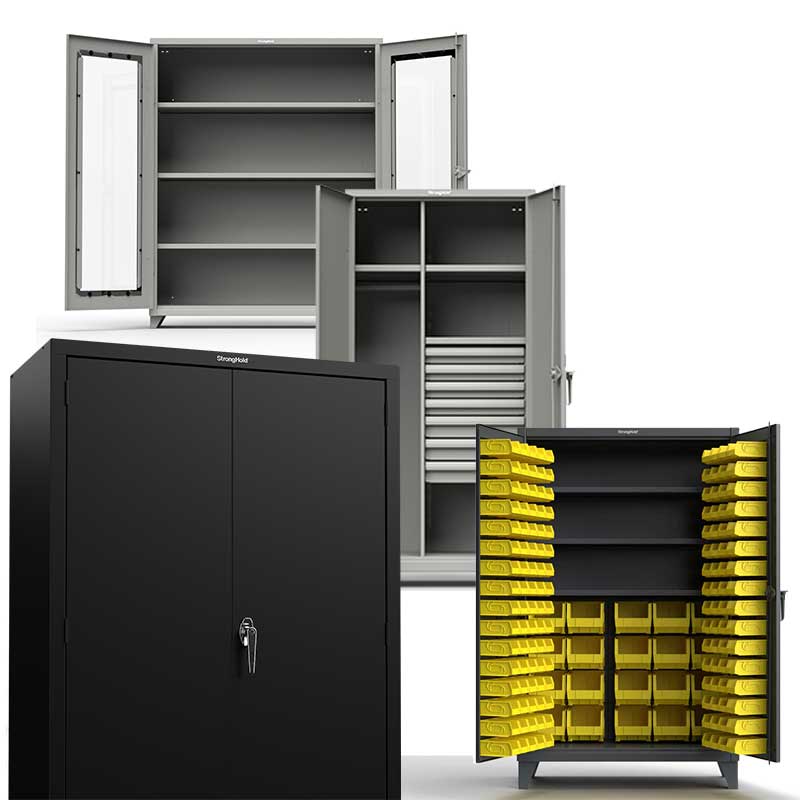 Build the ideal space. Modular, 20 colors, and hundreds of sizes and storage configurations.
Shop Drawer Cabinets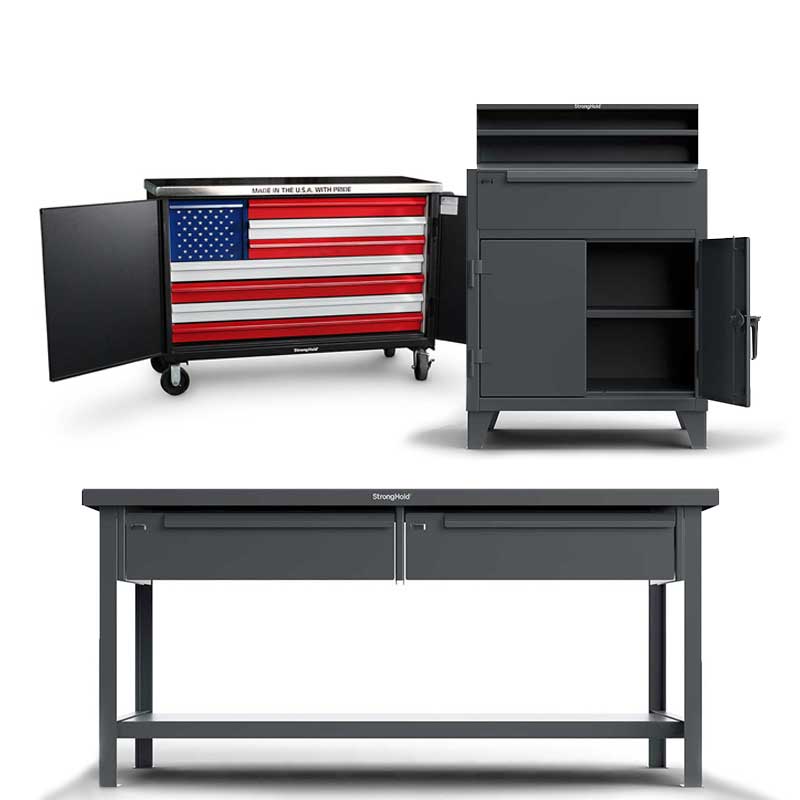 Ready for us to start your storage design?
Or visit our Custom Solutions page for additional information.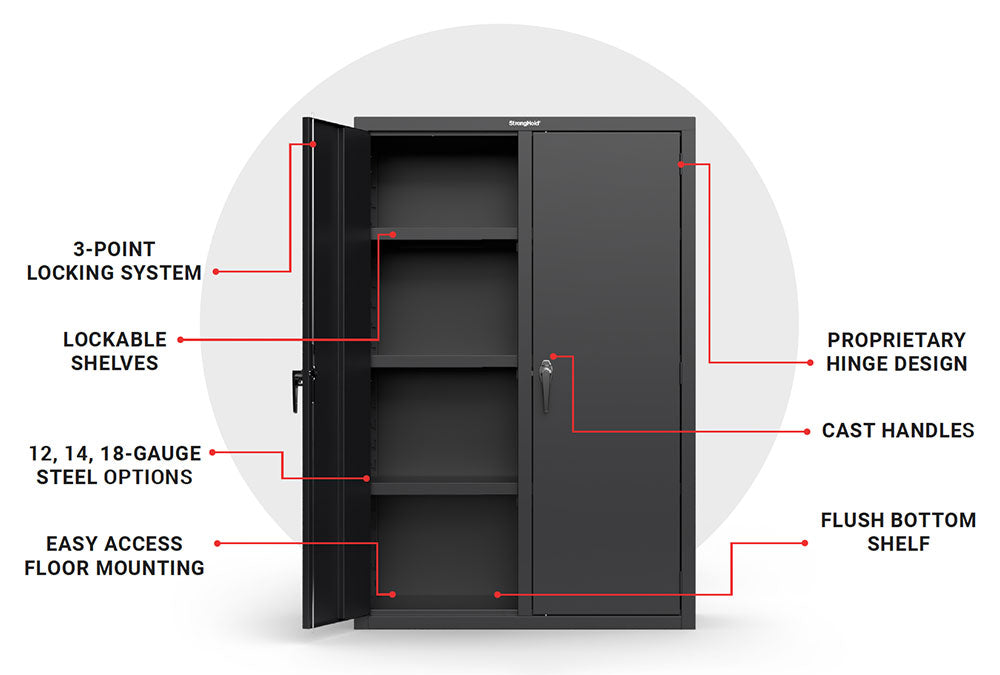 Show custom content to provide an overview of the image and heading
Simply Stronger.
• Unrivaled quality, durability, and capacities
• Made in the USA with USA materials
• Pry-resistant welded construction with 3-point locking system
• Flush bottom shelf for easy loading
• Ships fully assembled
• Custom solutions, colors, and locking systems are available
• 99.9% customer acceptance rate, building cabinets and relationships that last a lifetime
- 3 Gauges on Door Cabinets -
Endless Storage Solutions
Providing what you need for your respective facility traffic, security requirements, and budget.
Secure payments & data protection